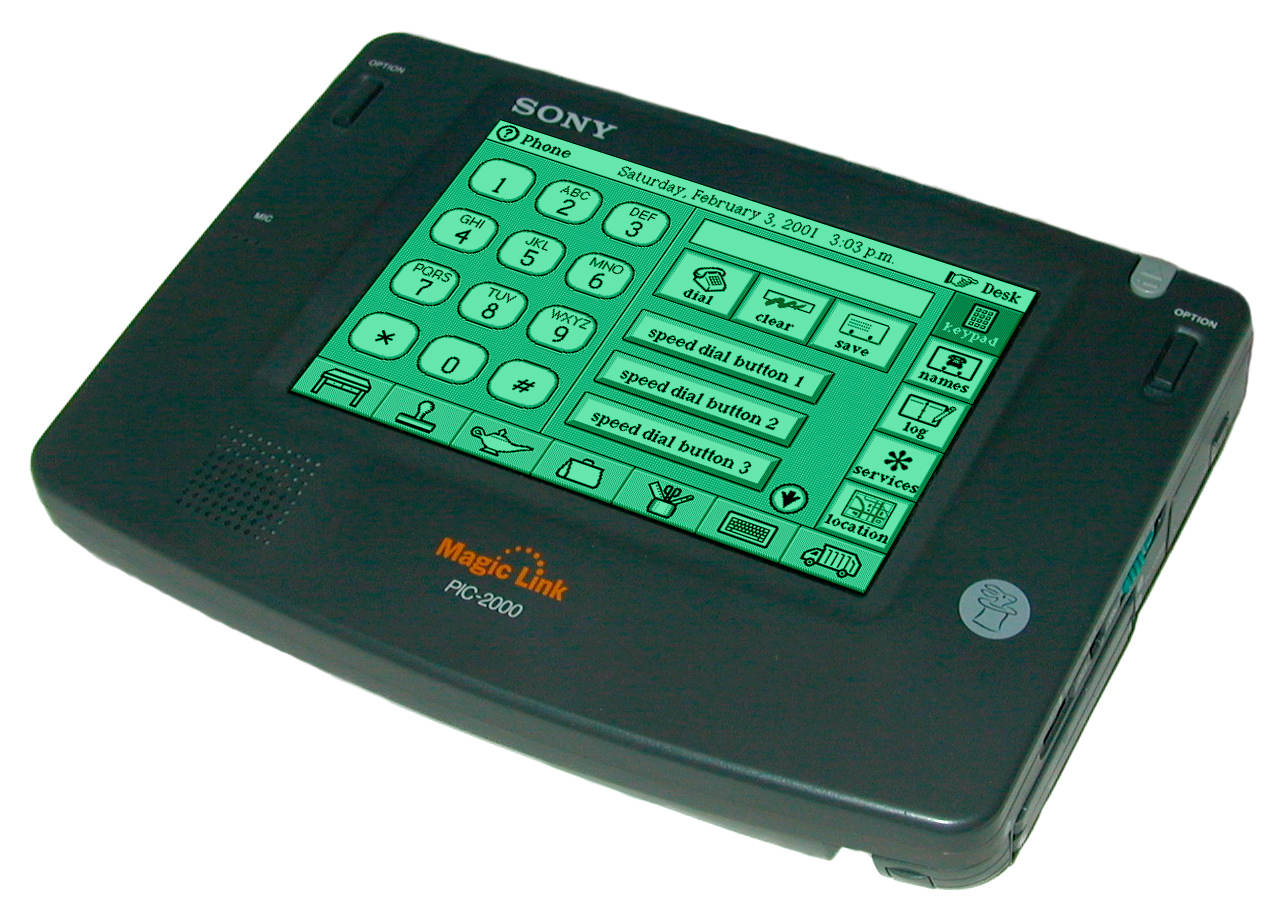 Operating System: Magic Cap 1.5
Pros: Great backlit screen, two PC Card slots, great battery, superb fit and finish.
Cons: Faster than PIC1000, but still slow.
History
PIC-2000/Oak was an eagerly awaited device within General Magic. You could tell a buzz was going through the building when the first in-plastic prototype arrived. Everyone had to see it, find out more about it. And rightly so: it was a fantastic machine. Sony addressed every hardware flaw of the PIC-1000. It was a great moment in companies listening to their customers.
I managed to get hold of an Oak prototype for user testing. Like everyone, I was impressed. Fantastic backlit screen, two PC Card slots, faster modem, and it still had the PIC-1000's kick-butt LiIon battery. Nice. Those participating in the test had to be careful to not use the device in public – it's the kind of thing that would draw many curious looks. (If the backlit screen didn't catch an eye, the endless "tap tap schwing! tap klackity-klack tap schwing!" sound effects would.)
It was a great day when the PIC-2000 hit store shelves. Everyone said it was what the PIC-1000 should have been, just as Magic Cap 1.5 is what 1.0 should have been. (But version 1.1⁄1.5 of anything is always what 1.0 should have been.) The PIC-2000 was the first imminently usable device, solid and well thought out. More than a few PIC-2000 owners still use their devices today, a full five years later.